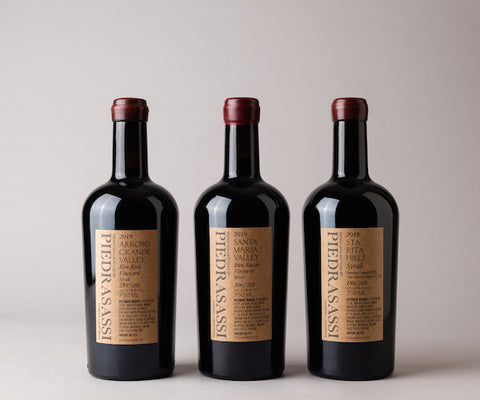 Shipping wine in the summertime can be tricky. We have a few tips, tricks, and solutions to make sure you receive your wine on time and in tip-top shape, no matter the temperature. If you ever have a question about your wine, don't hesitate to start with an email to Carrie at carrie@piedrasassi.com. 
USE A BUSINESS ADDRESS
Most carriers prioritize business addresses when planning their routes and most carriers reliably deliver during business hours. To ensure someone is there to receive and sign for your wine, we strongly recommend using a business address anytime you ship wine.
THE NEXT BEST THING
If a business address isn't in the cards, we found that sending your order to a FedEx pickup location works just as well.  Your order will be sent directly to the pickup location where you will have 5 business days to pick up your order from the day it's been delivered.
ICE COLD & OVERNIGHT
If temperatures are high and you absolutely need your wine right away, Piedrasassi ships FedEx 2 Day and Overnight with ice packs included in your shipment. The wines begin their journey at warehouse temperature (55F) and the ice packs do a great job of holding temp for about 48 hours.
COLD CHAIN
At Piedrasassi we offer Cold Chain shipping, which is refrigerated shipping all the way to your hub where the wine is kept in a temperature controlled warehouse until delivery. On the day of delivery your order is shipped priority overnight to be delivered before noon that day. This shipping option takes about 2 weeks for delivery.
KNOW WHEN TO HOLD 'EM
Last but not least is the tried and true method of letting us cellar your wines for you. Between high temps and frequent summer travel, sometimes it is simply best to wait. We keep a close eye on the weather forecasts all across the country. As soon as we can safely ship your wine via ground shipping, we will let you know and get your wine to you.