Welcome
Please, verify your age to enter.
Are you 21 years old or older?
Menu

Login
Cart

0
The item you just added is unavailable. Please select another product or variant.

0
Recently Added
Total $0.00
The item you just added is unavailable. Please select another product or variant.
ABOUT US
Piedrasassi cultivates grapes and grain in the Central Coast of California. Through our bread and wine, we endeavor to tell the stories of this unique region and its people. In the vineyards and fields, our family's winery and bakery, we approach our work with a reverence for place and a responsible hand—We seek to celebrate the innate beauty of each harvest.
We primarily cultivate and vinify Syrah, a variety with which winemaker Sashi Moorman has worked for over two decades. Today, the viticultural heritage of the Northern Rhone and the pioneering ethos of the Central Coast equally inform his engagement with Syrah.
In the bakery, Melissa Sorongon freshly mills American heritage grains for naturally-leavened loaves that she bakes in a hand-built wood-fired oven. Melissa and her daughter, Juliet, bring each week's bread and a selection of our wines to Santa Barbara's Saturday farmers' market.
OUR WINE
Our points of interest within the greater Central Coast are found in its remarkable east-west transverse valleys, shaped by an era of tectonic contortion and upheaval. Here, geologic time stands on its head: diverse soils of varying epochs are often entangled. Receptive to the daily rhythms of the Pacific's cooling winds and pervasive fog, these valleys and, in particular, their constituent hillsides, are host to some of California's most compelling terroir for Syrah.
In the winery, we strive to coax from each harvest its individual expression of place. We employ, in balance, time-honored technique, observations from our travels, and intuition. We cultivate the native yeasts of our vineyards before fermenting without additives or the manipulation of temperature. We often make use of the whole grape cluster – its berries and stems. Our wines are then raised in large, used barrels, and, finally, bottled with only minimal sulfur – and without any fining or filtration.
We do not shy away from experimentation, but our work is always in the service of the same principles: Piedrasassi is committed to ecological responsibility and the health of our patrons; our wines are structured to unfurl with age, to share with each passing year a new facet of a time and place; and wine must show up at the dinner table — that is, its most complete expression should be apparent alongside food and in good company.
OUR BREAD
Together with winemaking, baking bread is how we honor the agricultural legacy of our community and support the resurgence of access to nourishing foods. What's more, we celebrate that across millennia, bread has stood alongside wine as a cultural emblem, a sacred object in secular and religious rites—and a staple of the world's diet, in all of its diversity.
Today, combine harvesters and rolling hills of wheat are a rare site in the Central Coast of California. But here we have endeavored to cultivate American heritage grains, often in the immediate surrounds of vineyard land.
This is an outsized effort for a small family bakery, but an essential platform for Piedrasassi's leading belief: healthful, delicious foods are made close to home at small scales, and provide a cultural and economic boon to the community. Some of these grains - once staples, now teetering toward extinction - have been cultivated in the Americas for nearly three centuries, instrumental to the nascency of regional cuisines.
Like the winery, the bakery is a space in which to openly experiment with each vintage's bounty — not all of which can always be anticipated. When our wheat fields bloomed yellow with mustard, for instance, we knew we would add a condiment to our dinner table – and to the farmer's market. Vinegar, too, ages in our bakery, alongside small acacia barrels of vin santo of Sangiovese (a decade-long endeavor of particular interest to our partner, Peter).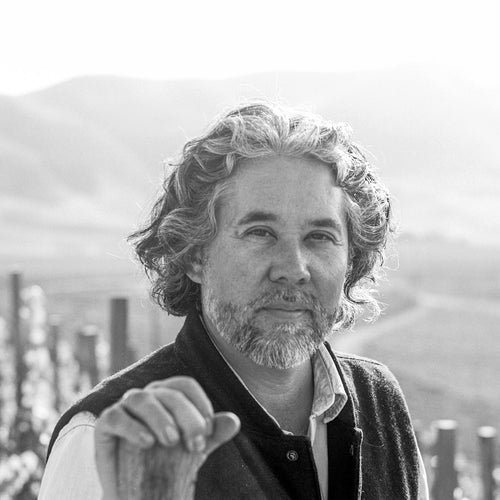 Sashi Moorman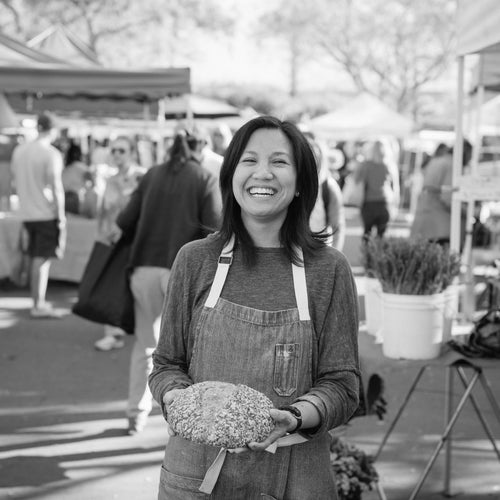 Melissa Sorongon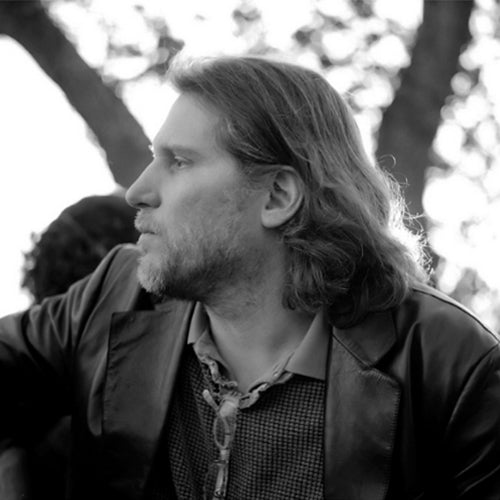 Peter Pastan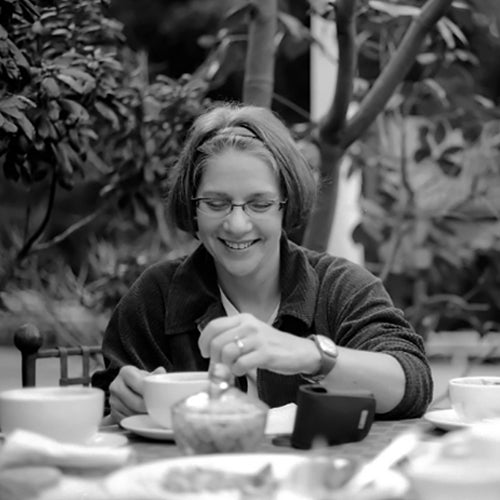 Amy Pastan